The Future of Combustibles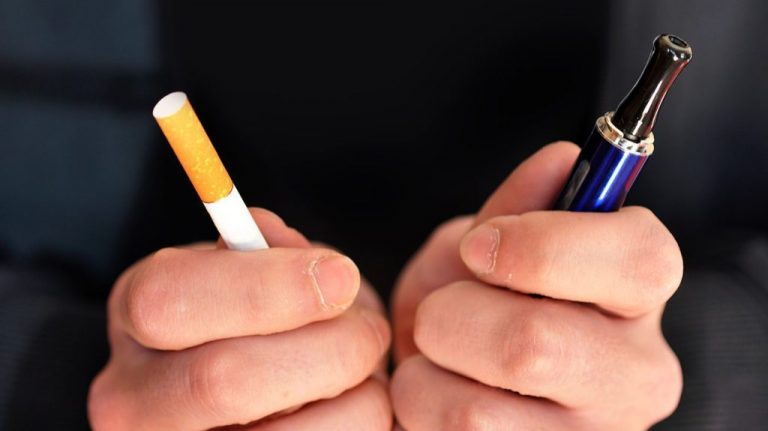 Will combustibles soon be history? Tobacco Asia's executive survey reveals what selected cigarette companies from around the world think. 
There is no denying it: conventional tobacco products – particularly cigarettes – are experiencing an onslaught on multiple fronts. Whether it's frequent and steep excise and tobacco tax hikes, increasingly restrictive smoking regulations, advertising bans, almost fanatical anti-tobacco lobbying, or the mushrooming popularity of reduced risk products, the challenges are numerous. So much so that news reports occasionally even dare project the potential demise of combustibles altogether. Recurring statements by a tobacco giant like Philip Morris International that the company intends to wean itself off conventional cigarettes within a decade or so feed into this end of (cigarette) world scenario. It really appears as if an entire product category that has been around for hundreds of years is bound to go the way of the proverbial dodo. Or is it?
The ongoing doomsday tales intrigued Tobacco Asia enough to approach a number of selected tobacco companies from around the world. We wanted to know how they assess the situation and where combustibles will head in the medium to long term. Yet the result of our mini survey yielded next-to-no surprises. Lest some overly zealous nanny states make them categorically illegal, combustible tobacco products are here to stay. For now at least.
For this mini survey, we presented our selected respondents with only one single question:
"What, in your opinion, is the future of combustible tobacco products – particularly conventional cigarettes – on the background of the manifold issues and challenges faced (and to be faced) by the tobacco industry sector?"
KT&G Corporation (Seoul, Republic of Korea)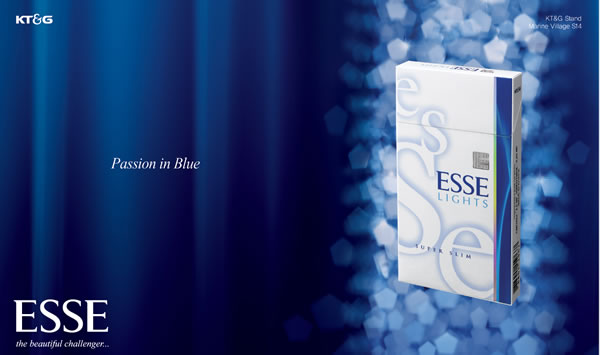 South Korea's KT&G Corporation is currently the world's fifth-largest tobacco manufacturer by global market share and sales volumes. Executive vice president Kyung Man Bang, whose present duties also encompass the positions of chief operating officer and chief of corporate strategy, answered our question on behalf of his company. The geographical scope of Bang's comments covered KT&G's domestic market as well as its overseas territories.
Kyung-Man Bang,  executive vice president:
"It is a global trend that both price and non-price tobacco control policies have been increasing over time. Also, over the last five years, diverse next generation tobacco products [NGPs] have been introduced and were well accepted in the market. Based on these observations it can be argued that the conventional cigarette market's volatility has been increasing.
"However, for the time being and generally speaking, there still is a much greater number of conventional smokers in the world than there are users of alternative products. Although South Korea is among the countries with the highest growth rate in the NGP segment, heated tobacco products still account for less than 15% of the [domestic] tobacco market.
"It also seems reasonable to argue that the demand for conventional cigarettes is going to remain stable for quite some time to come even in mature markets. But, [KT&G] will have to keep up with its efforts to strengthen the competitiveness of conventional cigarettes as one of [our] flagship business sectors, and keep developing its growth potential.
"On the other hand, KT&G is pursuing a 'two-track strategy', which focuses on both portfolio pillars:  conventional cigarettes and NGPs. We maintain [our] leadership position and strong competitiveness in the traditional market while at the same time also developing growth momentum for the future market. We believe that this strategy last year has helped us achieve the highest annual sales and operating profit in our company's history despite the global pandemic.
"As for the conventional cigarette sector, we will continuously conduct rigorous studies on consumer needs and trends and improve our brands' competitiveness. And in the NGP sector, we will be increasing r&d investments and improve [our] products' quality and technology, revolutionizing the business structure in a way that it can stride into the future."
BMJ Industries FZE (Dubai, United Arab Emirates)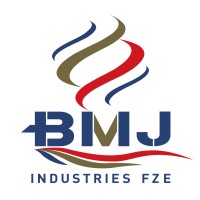 Based in the United Arab Emirates' business hub of Dubai, BMJ Industries is the country's largest privately- owned tobacco manufacturer. Exporting its cigarette products to all corners of the world, the company is particularly active in the MENA region and sub-Saharan Africa. Tobacco Asia's question was addressed by Malik Warrayat, head of sales, whose responsibilities include brand and product development, as well as global marketing and distribution management.
Malik Warrayat, head of sales:
"Combustible tobacco products date back to early human history, and we believe that there always is going to be a market for them. There is constant evolution and innovation, which only serves to expand combustible product sales. I have personally overseen projects that innovated new flavors and formats in the combustible category.
"The biggest challenge is the high cost of innovation and marketing of these [newly developed] products. Essentially, we continue selling what the consumer wants. Another point is that consumers over time tire of new products, so much so that the industry is obliged to come up with ever more unique flavor offerings such as double capsule cigarettes, for example. It's quite comparable to the constant evolution of the smart phone, where every subsequent product generation must introduce additional features, like three camera lenses instead of the previous two. But while it is perhaps possible to innovate combustible alternatives, smokers expect a certain level of pleasure from tobacco smoke. And at the end of the day the by far easiest and most convenient way of smoking is through a combustible cigarette."
KT International S.A. (Plovdiv, Bulgaria)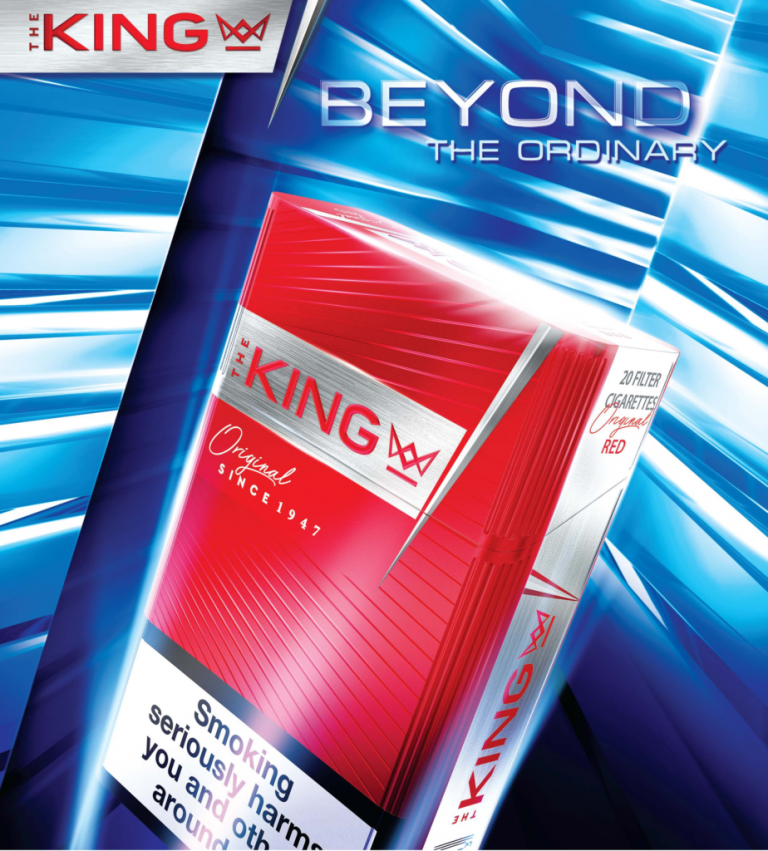 Born from the breakup of Bulgaria's former state tobacco monopoly, BulgarTabac, KT International is today the Balkan nation's leading tobacco manufacturer, enjoying a presence in more than 50 countries worldwide. Historically being primarily active in western and southeastern Europe, KT International looks toward eastern European and Asian markets. While the company's chief commercial officer, Stuart Buchanan, fashioned his responses to our question specifically to European markets, he pointed out that "in principle, the factors are similar  for most developed markets."
Stuart Buchanan, chief commercial officer:
"As a company, we have always supported a sensible regulation of both combustible and non-combustible products, and that they are product categories for adults and should not be consumed by minors.
"We do see a future for combustible products, yet this needs to be within the context of evolving consumer needs and the evolving regulatory landscape for non-combustibles. While we have researched and developed our own range of non-combustibles, we at this stage maintain our focus on combustible products for a number of reasons.
"Our view is that while the non-combustibles segment in both the heated tobacco and vaping categories is growing, the regulatory environment is at this stage [often] still unclear, which leads to uncertainties concerning the overall [market] drivers; or more specifically, why consumers are using non-combustibles either as regular or occasional alternatives [to combustible products].
"To give this more context: in much of Europe there is a significantly different excise [tax] structure between conventional tobacco products and non-combustibles, which creates a much lower monthly cash outlay for the average adult who purchases a non-combustible product.
"As excise [tax] starts increasing for non-combustibles – which in our view will happen at a controlled pace – and the price differential between non-combustibles and combustibles closes, price will become less of a consumer driver and we are going to see a slow-down of the growth rate of non-combustibles.
"Secondly, and again mainly referencing the European markets, flavored and capsule products have largely been prohibited by the latest EUTPD. As a result, many traditional users of flavored combustibles were forced to move to  non-combustibles. The growth in the non-combustibles segment has been further stimulated by the large variety of available vaping flavors – and, in some cases, flavored heated tobacco products.
"But, as the regulatory environment changes for non-combustibles with regards to a multitude of flavor options, the demand for non-combustible products is bound to slow. However, in our opinion this is going to happen at a more modest pace than [the anticipated] excise changes.
"Without me getting into the publicized debate about non-combustibles generating 'new users' due the trend factor or health benefits, there is a further driver recently emerging in Europe, namely the question of disposable non-combustibles' [potentially] significant long-term environmental impact when they are discarded post-use, including all the electronic components built into the devices  themselves. On the other hand, [thanks to the] latest EU regulations on [combustible product's] filters and other integral materials, traditional products will shortly be almost 100% natural.
"Looking at the long-term horizon we thus see a situation where – and provided the regulatory environment is becoming more balanced [between the two product categories] – there will be a place for both conventional combustibles as well as non- combustible products, giving adult consumers a way to opt for one or the other based on their informed choice."
Japan Tobacco Inc. (Tokyo, Japan)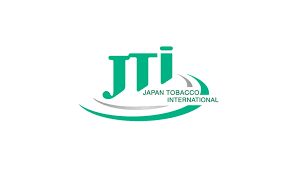 Part of the JT Group, Tokyo-based Japan Tobacco is responsible for all tobacco market aspects in the Land of the Rising Sun, leaving global business to its Switzerland- headquartered sister firm, Jpan Tobacco International. The company's general manager of the media and investor relations division, Dinesh Babu Thotakura, made himself available to face our question, providing comments on both a domestic and global scope.
Dinesh Babu Thotakura general manager, media and investor relations division:
"We are aware that the demand for combustible tobacco is on a downward trend due to a combination of factors, including tighter regulations, aging populations, increased health awareness, as well as consumer adoption of reduced risk products. However, the level of impact is different in each market.
"But, based on consumer data we see combustibles, heated tobacco products, and e-cigarettes co-existing for the foreseeable future. [Our] objective is to operate with a stronger consumer- centric mindset and prioritize investments in heated tobacco sticks and the reduced risk products category while [simultaneously] maintaining necessary investments in combustibles. In our business plan for 2021, we have re-defined the investment priorities to focus more on heated tobacco sticks, taking into account the further expansion of the reduced risk products category. We will also work to increase profitability and grow our market share through effective investment in combustibles, which is a source of cash generation.
"JT Group launched Ploom X in Japan this July, our latest and most advanced offering in the heated tobacco segment. We plan to roll it out in other markets later this year, starting with Russia. In this context, we are proud to share that we have successfully enhanced the user experience in the heated tobacco segment through an evolved tobacco stick blend and a more intuitive, modern design. We also have plans to expand our flavor portfolio [for Ploom] to meet the diverse needs of our consumers."
Japan Tobacco International (Geneva, Switzerland)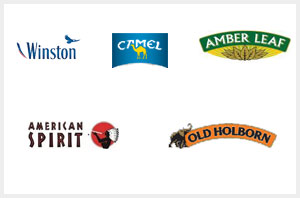 Headquartered in picturesque Geneva, the international arm of the JT Group handles marketing and brand development for combustibles all around the globe. The comments from Japan Tobacco International's media relations manager, Deborah Perez, closely resembled what her Tokyo-based col- league, Dinesh Babu Thotakura, had to say.
Deborah Perez, media relations manager:
"The future of combustible tobacco products, as well as the tobacco industry itself, is shaped by continuous evolution, and our commitment to consumer choice remains our top priority. We are transforming the business to provide a broader portfolio of quality products, including those with the potential to reduce the risks associated with [conventional] smoking.
"Based on JT Group's consumer data, we see combustibles, heated tobacco products, and other reduced risk products co-existing. We thus remain committed to providing consumers with a wide range of products while ensuring to also giving them all the relevant information they need [to make their choice].
"To increase our presence in the reduced risk product segment, we announced in February this year the consolidation of our Japanese and international tobacco operations into one glob- al business. The combination of the two businesses will enable us to deploy resources efficiently and effectively within the JT Group, especially in the reduced risk products category.
"We firmly believe that consumers are the key drivers of change and innovation, and that means that we are still committed to offering high-quality conventional tobacco products to those who want them, as well as reduced risk products."
Source: Tobacco Asia